Discovering New Pasts: The OI at 100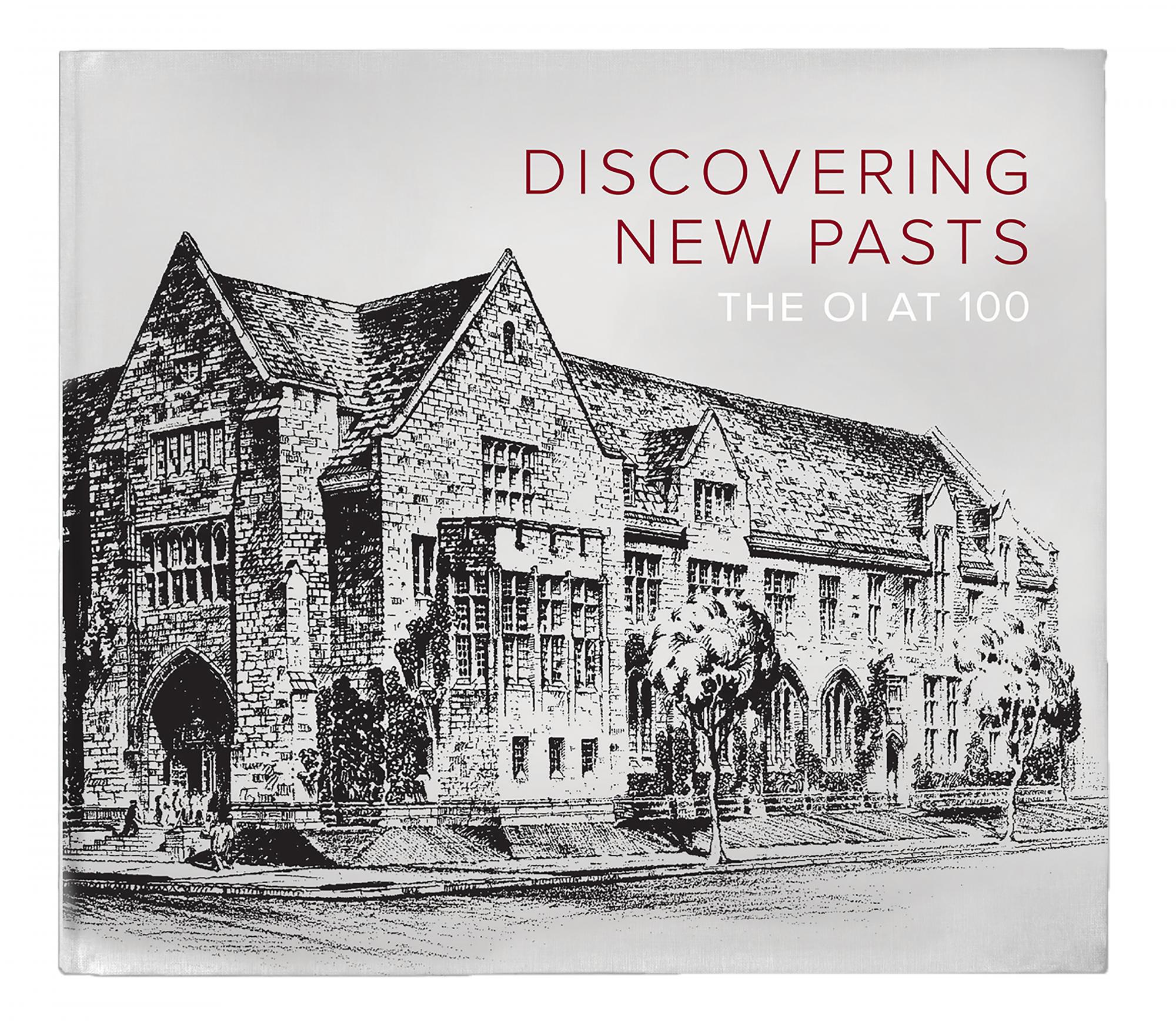 Theo van den Hout, ed.
Purchase Download Terms of Use
In celebration of the OI's centennial year, over sixty different authors and contributors have come together to provide a personalized history of the OI's work past and present. In these pages we invite you to join us on an adventure. Explore the legacy of James Henry Breasted and the institute he founded. Discover the inner workings of the OI and its museum. Travel across multiple continents to learn about groundbreaking research. Enjoy a unique collection of nearly six hundred images, all in one publication for the first time. Learn the story of the institute's development—from being one man's dream to becoming one of the world's preeminent authorities on over ten thousand years of human civilization. 
Table of Contents
Foreword. John Rowe
Introduction. Christopher Woods
Note from the Editor. Theo van den Hout
Authors & Contributors
Map of the Ancient World
Timeline of the Ancient Middle East
BEGINNINGS
01. Seeking Permanence
Seeking Permanence: James Henry Breasted and His Oriental Institute. Jeffrey Abt
02. Architecture of the OI
Architecture of the OI. Susan J. van der Meulen
THE INSTITUTE
03. Museum
Introduction. Jean M. Evans
A History of the OI Museum. Emily Teeter
The Tablet Collection. Susanne Paulus
Keeping the Past Present: A Short History of the OI Museum Archives. Anne Flannery
Conservation: One Hundred Years of Change. Laura D'Alessandro
Registration. Raymond Tindel & Helen McDonald
04. Education
OI Volunteer Program. Terry Friedman, Sue Geshwender & Janet Helman
Youth and Family Programs. Calgary Haines-Trautman
05. Research Archives
A Kind of Paradise: The Research Archives of the OI. Foy Scalf
CAMEL. Anthony Lauricella
06. Publications
Makin' Books: OI Publications. Charissa Johnson
AREAS OF RESEARCH
07. Egypt
Egypt: Where the OI Began. Brian P. Muhs
The Epigraphic Survey, 1924–2019. W. Raymond Johnson & J. Brett McClain
Chicago House: Technological Innovations in Epigraphic Recording. W. Raymond Johnson & J. Brett McClain
The Chicago Demotic Dictionary. Janet H. Johnson & Brian P. Muhs
The Coffin Texts Project. Robert K. Ritner
The "Ancient Egyptian Paintings" Project. Robert K. Ritner
the Mummy Label Database (MLD). François Gaudard, Raquel Martín Hernández & Sofía Torallas Tovar
Tell Edfu. Nadine Moeller & Gregory Marouard
08. Mesopotamia
Mesopotamian Archaeology at the OI. McGuire Gibson, Karen Wilson & Jean M. Evans
Assyriology and the Assyrian Dictionary. Martha T. Roth
09. Iran
The Past and Present of the OI's Work in Iran. Abbas Alizadeh & Matthew W. Stolper
10. Afghanistan
OI Cultural Heritage Preservation Projects in Afghanistan. Gil Stein
11. Anatolia
Hittite and Anatolian Studies at the OI. Richard Beal
12. Levant
Northwest Semitics in the OI: Recollections of the Last Half Century. Dennis Pardee
The OI'S Expedition to Megiddo, 1925–39. Eric H. Cline
13. Nubia
The OI and Nubia. Bruce B. Williams & Lisa Heidorn
14. Islamic
OI Projects from the Islamic Period: Texts and Archaeology. Tasha Vorderstrasse
APPENDICES
Directors of the OI
Curators of the Museum
Advisory Council and Breasted Medallion Awardees
A Few Faces of the OI
OI Founding Documents
University of Chicago Campus Map
Discovering New Pasts: The OI at 100
Edited by Theo van den Hout
Oriental Institute Miscellaneous Publications
Chicago: The Oriental Institute, 2019 
ISBN: 978-1-61491-049-7
pp. xxiv + 428; 584 images (most color)
Hardback, 11.5" x 10"

$133.95