Visit the ISAC Museum
Since our founding in 1919, ISAC has been a leading research center for the study of ancient civilizations. With some 350,000 artifacts, excavated mainly by ISAC archaeologists, the ISAC Museum invites you to learn about the beginnings of our lives as humans together. Through galleries devoted to Egypt, Nubia, Persia, Mesopotamia, Syria, Anatolia, and the Levant, come take a look into the ancient past.
Click Here for Visitor Information
ISAC welcomes Marc Maillot, our new Associate Director and Chief Curator of the ISAC Museum
Marc comes to ISAC from the Sudan National Museum, where he has held the position of Director of the French Archaeological Unit on behalf of the French Ministry of Foreign Affairs. He received his PhD from the Sorbonne University in Paris. Since 2020, Marc has been director of excavations at the site of Damboya in Sudan. He has also been involved in the organization of several exhibitions, as well as in cultural heritage preservation efforts.
Marc considers this appointment "a motivating challenge to bring a long-term vision to one of the best collections in my discipline."
With a background in Nubian studies and archaeology, Marc looks forward to guiding the ISAC Museum while connecting the collections to the latest state-of-the-art research in Nubia and reinforcing ISAC partnerships at an international level.
"The ISAC Museum staff did an amazing job in renovating the galleries," Marc said, "and I intend to rely on their expertise to bring some of the best, though not necessarily well-known, artifacts to the academic and public scene.
"It is necessarily a collective and long-term program, but I can say briefly that I would like to launch a series of exhibitions focused on a thematic approach that will shed light on certain parts of the collection not so often presented and allow a cross-department involvement. The idea is to make the museum a familiar, grounded, and open institution that becomes in time a cultural reflex, like a dictionary, for the constituents of the city."
When asked about moving to Chicago from the Sudan and Paris, Marc called it "a thrilling experience, and not only for professional reasons. I am eager to dive into a cosmopolitan city, with a proud multi-cultural identity. I grew up in the suburbs of Paris, and Chicago was a reference for us in the fields of contemporary art, architecture, jazz, and hip-hop."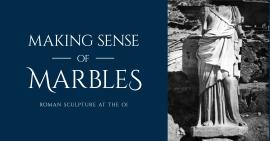 Explore our previous special exhibition.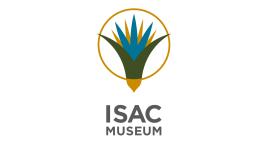 Read about the ISAC Museum's history, mission statement, and activities and outreach.