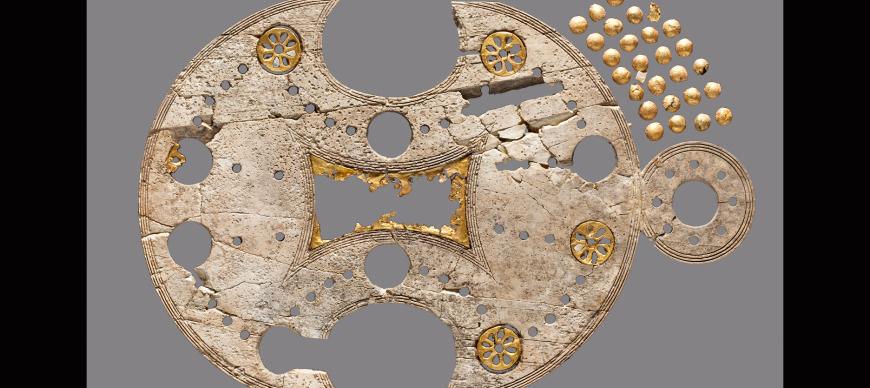 Ivory game board inlaid with gold and blue paste, for the game of 58 holes, excavated at Megiddo, Stratum VIIA, dated to the Late Bronze Age, 13th century BCE (A22254).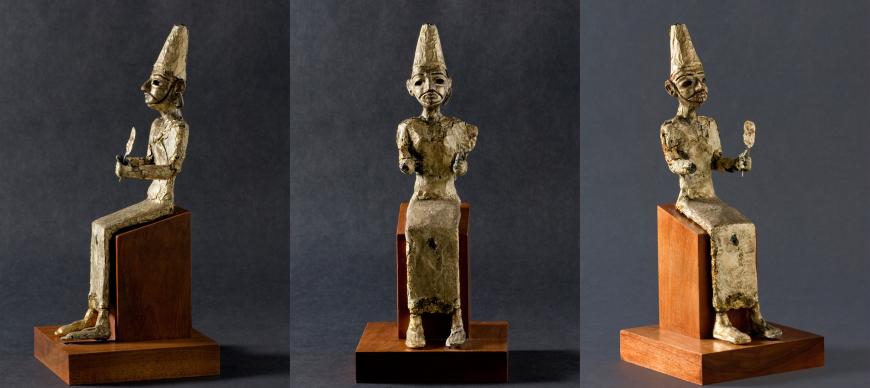 Gilded bronze statue of a seated divine figure, probably the Canaanite deity El, Megiddo, Stratum VII, Late Bronze Age, 13th century BCE (A18316 (D. 005445)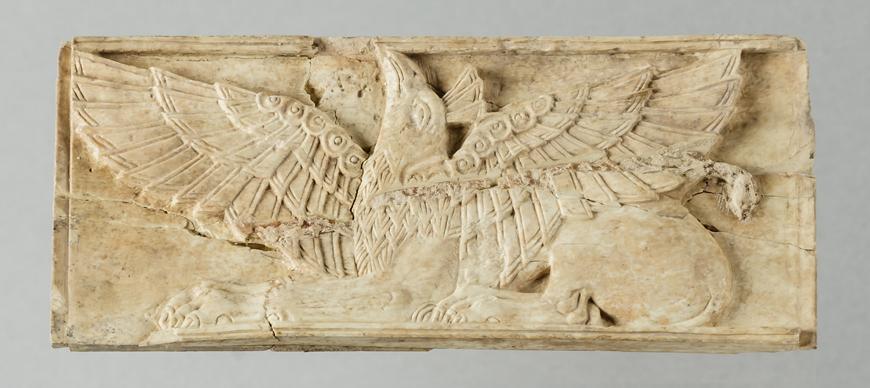 Ivory plaque from Megiddo depicting the figure of a reclining griffin, a motif that suggests early trade connections between Megiddo and Mycenae, Late Bronze Age, 13th century BCE (A22212).
The Haas and Schwartz Megiddo Gallery features objects that offer a look into this city—the setting of biblical Armageddon—that was strategically located on the most important land route linking North Africa and the Mediterranean with West Asia. ISAC's excavations at Megiddo are documented by objects such as lamps, weapons, and ceramics arranged in stratigraphic order to illustrate how archaeologists were able to recreate the site's occupation and culture across millennia. Highlights include the expertly crafted Megiddo ivories, whose artistic style is evidence for the Late Bronze internationalism; a gold-covered statue of the Canaanite deity El; a fragment of the Dead Sea Scrolls; and a cast of the Mesha Stela (Moabite Stone). 
ISAC's Megiddo Expedition (1925–39) excavated most of the artifacts on display in this gallery.