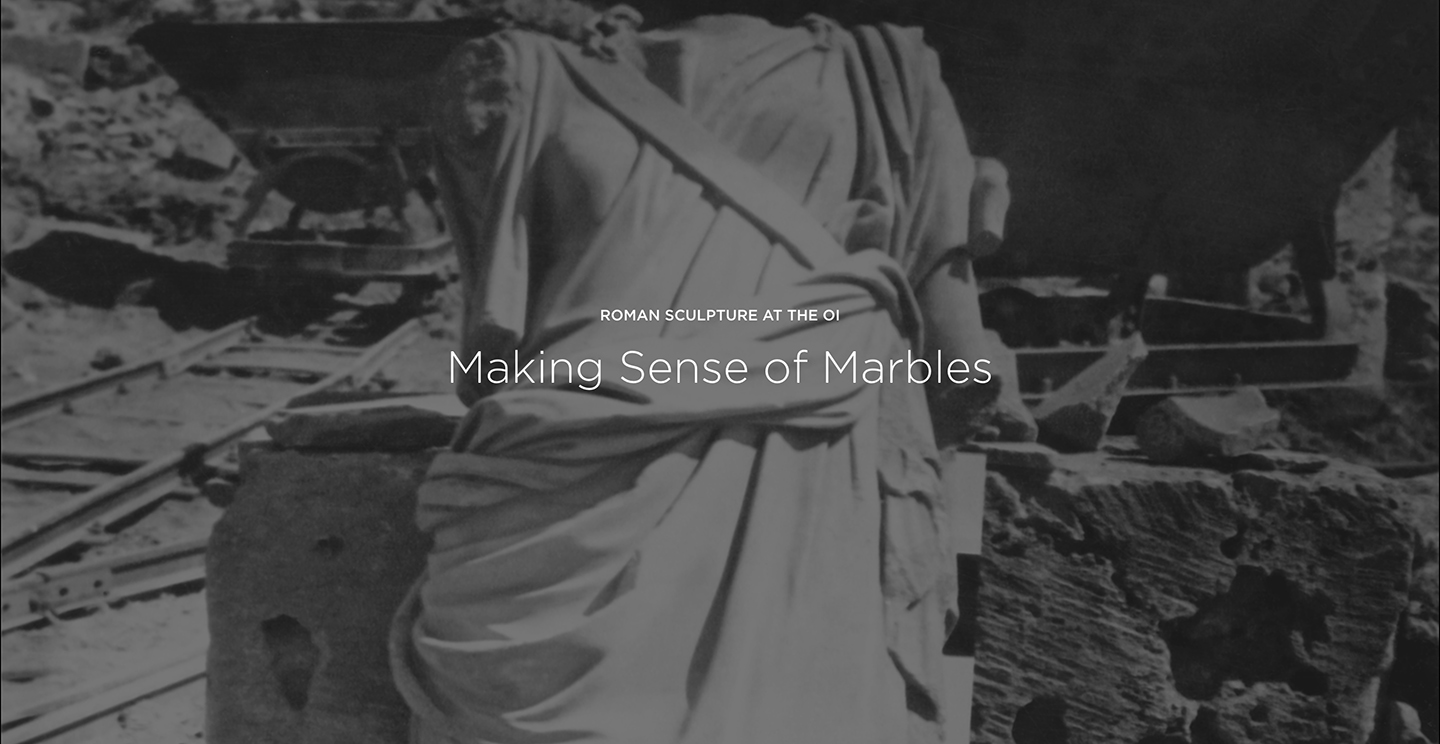 A Special Exhibition at the OI Museum
September 15, 2022–March 12, 2023
On view as a group for the first time in an exhibition co-curated by Kiersten Neumann, OI Museum interim chief curator, and Roko Rumora, PhD candidate, Department of Art History, University of Chicago, the OI's collection of Roman sculpture illustrates how we can make sense of marbles with divergent histories and the fundamental importance of archaeological context in telling an object's story.  
Decades after the OI had become a leading institution for the study of ancient civilizations, its sixth director, Carl H. Kraeling, expanded its museum collections to include a category of objects rarely associated with the OI—classical sculpture. Kraeling was motivated to develop "a representative collection" for the city of Chicago, having been presented with the opportunity and obtaining permission from the government of Libya to excavate the ancient city of Ptolemais. Focusing on a series of Roman imperial buildings for three field seasons (1956–58), the expedition revealed large quantities of marble sculpture, ranging from decorative statuettes to honorific portraiture. With their provenience (archaeological findspots) remarkably well documented, these marbles showcase the diverse roles sculpture played in the lives of the city's residents. In the exhibition, this abundance of contextual information is placed in sharp contrast with Roman works purchased by Kraeling from the antiquities market. Because those objects lack provenience, their study is limited to provenance (ownership history) research, technical examination, and stylistic analysis.
FROM THE MUSEUM ARCHIVES (1957)
Chicago does not have a representative collection of classical sculptures, and it is difficult to obtain them at this late date. In Libya, thanks to the splendid co-operation of the representatives of the young Libyan Government, it is still possible to excavate and obtain good pieces. With luck and with the support of our Members and friends, we should be able to find still others and give to Chicago more of what it needs of monuments of classical art.
Carl H. Kraeling, OI director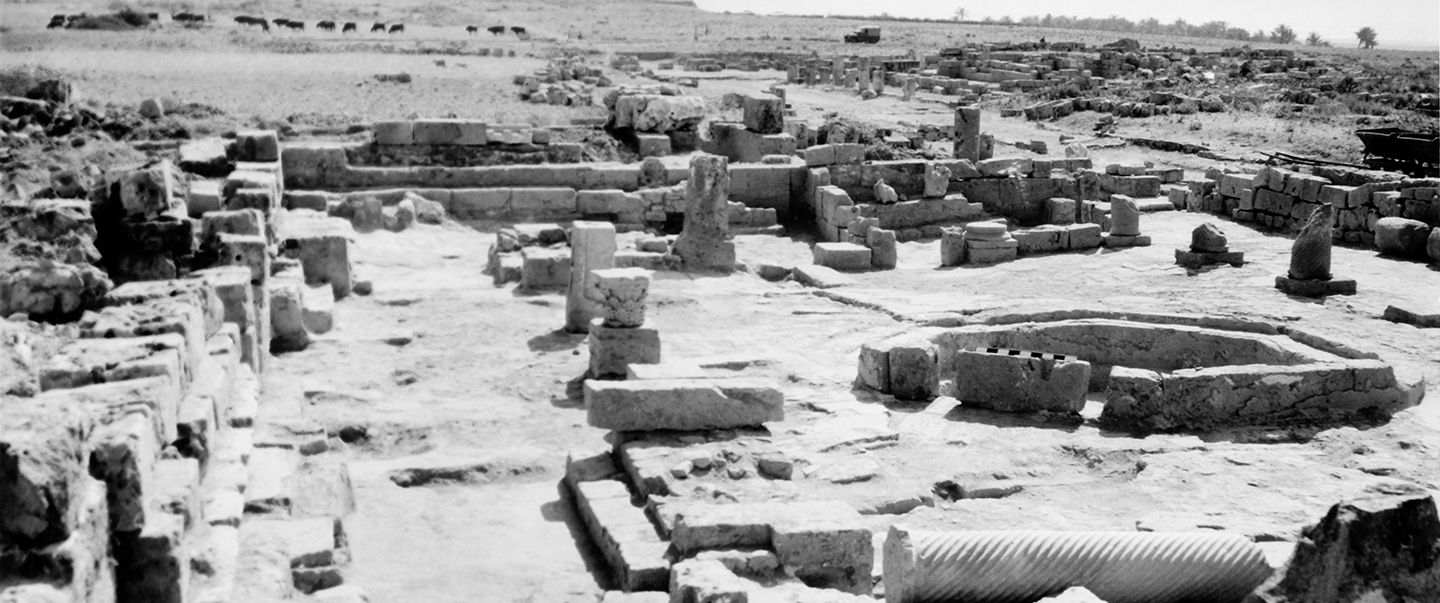 Exhibition Preview Video
Exhibition Programming
Visit the Exhibition
Related Content
Media Coverage