Tours with the Institute for the Study of Ancient Cultures are more than vacations, they're journeys of a lifetime – adventurous, intellectually stimulating and richly memorable. ISAC's Travel Programs provide exclusive visits and on-site learning privileges not enjoyed by other institutions and travel groups. Participants learn directly from some of the most eminent archaeologists and scholars in the world, at sites ISAC has been excavating and researching for almost a century.
We are excited to return to Egypt on a sold out tour in November of 2023! Israel 2024 is now open for reservations! Coming soon... Central Asia in 2024.
The Holy Land: Heritage of Humanity
Israel, February 26 through March 10, 2024
Led by Yorke Rowan, Research Associate Professor; Director, Galilee Prehistory Project and Eastern Badia Archaeological Project
Travel with ISAC for a once-in-a-lifetime archaeological focused tour of Israel. Join ISAC's Yorke Rowan, research professor in the Archaeology of Southern Levant and co-director of the Galilee Prehistory Project as he leads you from Tel Aviv to Jerusalem. In addition to the breathtaking landscapes and incomparable world heritage locations, Yorke will examine the regions prehistoric past to bring you beyond the legendary sites and into the caves of prehistoric settlements.
Book a spot to join us as we discover medieval castles, fortresses, synagogues, and mosques; and enjoy behind the scenes access at the Old City of Jerusalem and Mount Zion's sacred sites. In addition to ISAC's one-of-a-kind access to the ancient world, we will also meet with professors at Tel Aviv University and the Hebrew Union college to examine contemporary issues that shape the region today.

Click here for the tour brochure, including full itinerary and pricing.
For more information now, or to register, please contact Arrangements Abroad at:
rsaigal@arrangementsabroad.com or trips@arrangementsabroad.com
or call, 800-221-1944 / 212-514-8921
Click on International and In Country Departures below, and explore your next journey...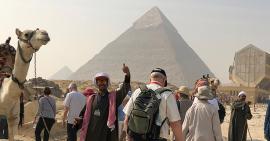 Join ISAC on one-of-a-kind journeys as we explore Egypt and Israel! Egypt is currently sold out, and info on Israel is coming soon! Experience the history and the culture of these regions with exclusive access and destinations that are off the beaten path. Tours fill up quickly! Click here to see our most recent tours.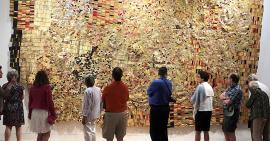 Join us on quick getaways to some of our nations most prized collections and special exhibits. Domestic tours offer perfect opportunities for members who live outside of the greater Chicago area to experience ISAC in their own backyard!