Tours with the Institute for the Study of Ancient Cultures are more than vacations, they're journeys of a lifetime – adventurous, intellectually stimulating and richly memorable. ISAC's Travel Programs provide exclusive visits and on-site learning privileges not enjoyed by other institutions and travel groups. Participants learn directly from some of the most eminent archaeologists and scholars in the world, at sites ISAC has been excavating and researching for almost a century.
We are excited to return to Egypt on a sold out tour in November of 2023! Details on our tour of Israel coming soon.
Explore our past tour, In the Wake of our Phoenicians:
Click here to explore the tour brochure of our newest offering: In the Wake of the Phoenicians.
Click on International and In Country Departures below, and explore your next journey...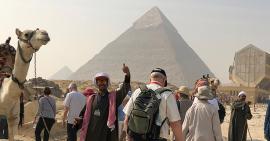 Join ISAC on one-of-a-kind journeys as we explore Egypt and Israel in 2023! Egypt is currently sold out, and Israel is coming soon! Experience the history and the culture of these regions with exclusive access and destinations that are off the beaten path. Tours fill up quickly!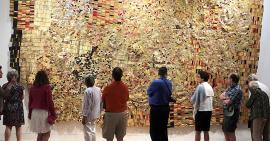 Join us on quick getaways to some of our nations most prized collections and special exhibits. Domestic tours offer perfect opportunities for members who live outside of the greater Chicago area to experience ISAC in their own backyard!