The Research Archives library of the Institute for the Study of Ancient Cultures is a non-circulating collection of books and other publications relating to the ancient Near East for the reference and research of ISAC faculty, staff, students, members, and authorized guests. Its materials span the history of the ancient Near East from prehistoric times through the Late Antique period and reflect the interests and work of its users and benefactors.
The Research Archives library includes the Elizabeth Morse Genius Reading Room, which was described by James Henry Breasted as "the most beautiful room in the building." It retains most of the original decorative elements and furnishings from when the building was completed in 1931. Of particular note are the "Lotus" Window in the south wall, with its Egyptian-style design, the wood carvings on the north wall, and the elaborately painted ceiling. Overlooking the reading room is the gallery, which now houses the periodicals collection. In recognition of the generous support of the Elizabeth Morse Genius Trust, the Research Archives library reading room is named the Elizabeth Morse Genius Reading Room.
The Institute for the Study of Ancient Cultures has made a substantial commitment to complete the holdings of the Research Archives libraries in the fields represented by the scholarship of its faculty and staff. To this end, individual volumes and complete runs have been (and continue to be) purchased to complete our holdings in serial and periodical publications. With holdings of over 70,000 volumes, the Research Archives library is a unique resource for the study of the ancient cultures of West Asia and North Africa.
Further information can be found on the Brief History of the Research Archives library as well as in the Introduction & Guide.
Articles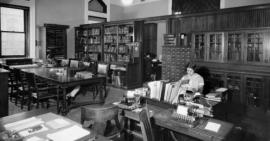 View a brief history of the Research Archives library and its policies.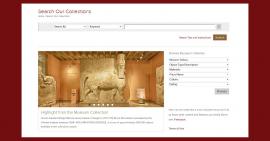 Browse over five hundred thousand entries that represent complete analytics for all cataloged Research Archives library materials.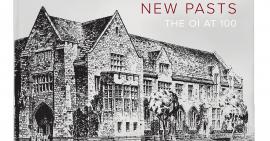 Learn more about our history through Discovering New Pasts, a volume honoring the centennial celebration of the Institute's founding in 1919.