The Expedition to Luristan Erich F. Schmidt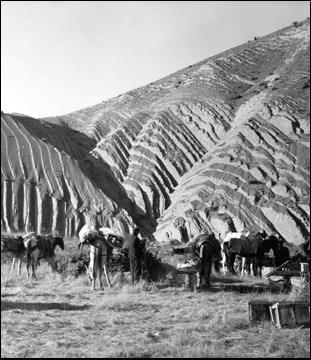 Since only a few copies of this portfolio are known to exist, it is surmised that Erich Schmidt produced this volume for the purpose of fund raising.
Photographs from the Luristan excavations of the joint expedition of the University Museum of the University of Pennsylvania and the Oriental Institute of Chicago University, directed by Dr. Erich F. Schmidt. The photographs were prepared by the Aerial Survey Expedition, Mary Helen Warden Foundation, the Oriental Institute, University of Chicago.
Chicago: University of Chicago Press, 1941
17 mounted ill.; 52 x 38 cm

Out of Print