Past YP Events...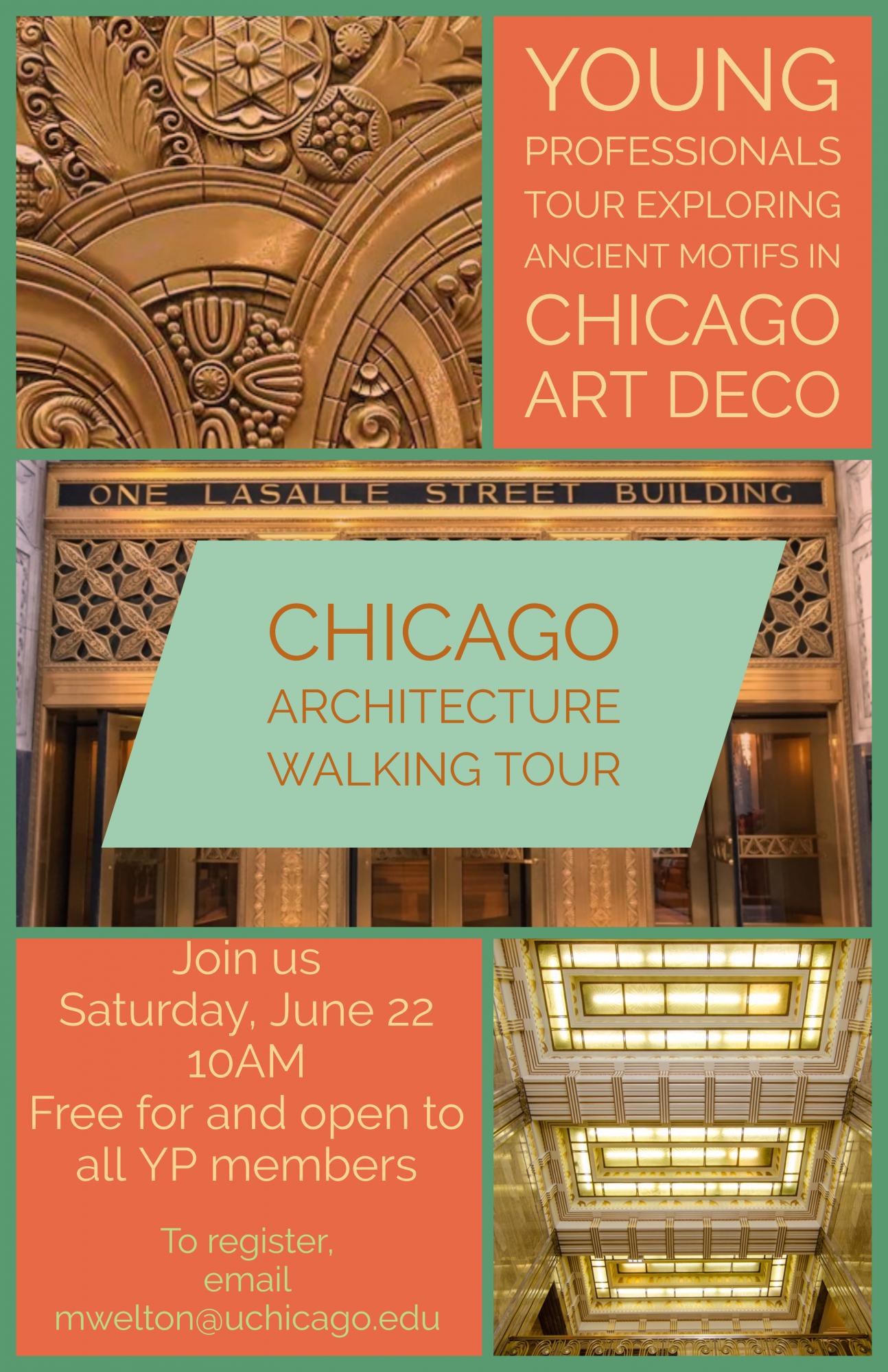 Chicago Architecture Walking Tour
Saturday, June 22, 10 AM
Downtown, meet at the Chicago Architecture Foundation
Explore the ancient aesthetic in Chicago's Art Deco buildings and design.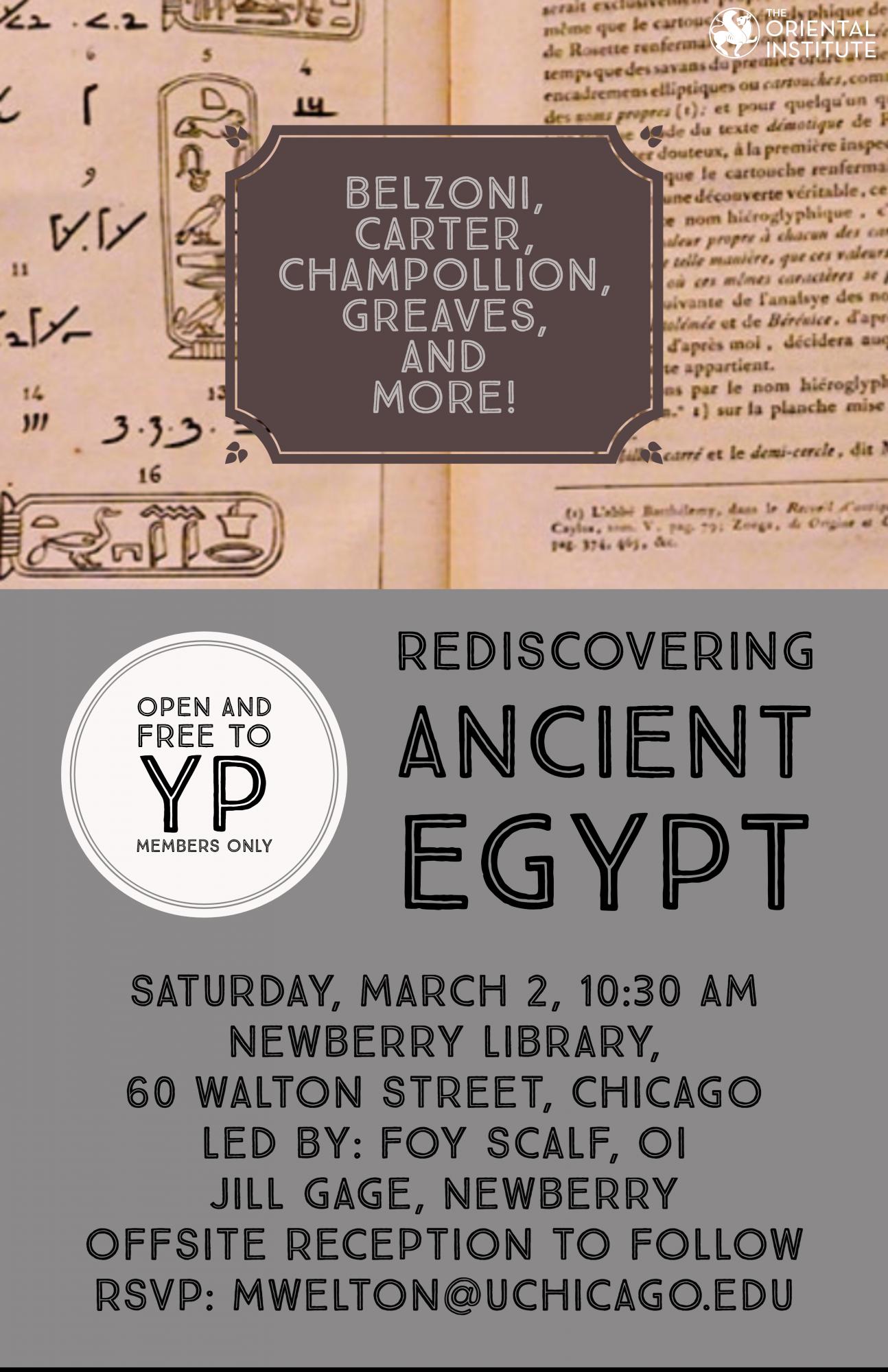 Rediscovering Ancient Egypt
Saturday, March 2, 10:30 AM
Newberry Library
Join the head of OI Research Archives, Foy Scalf, on an exploration of original manuscripts pertaining to the re-discovery of Ancient Egypt.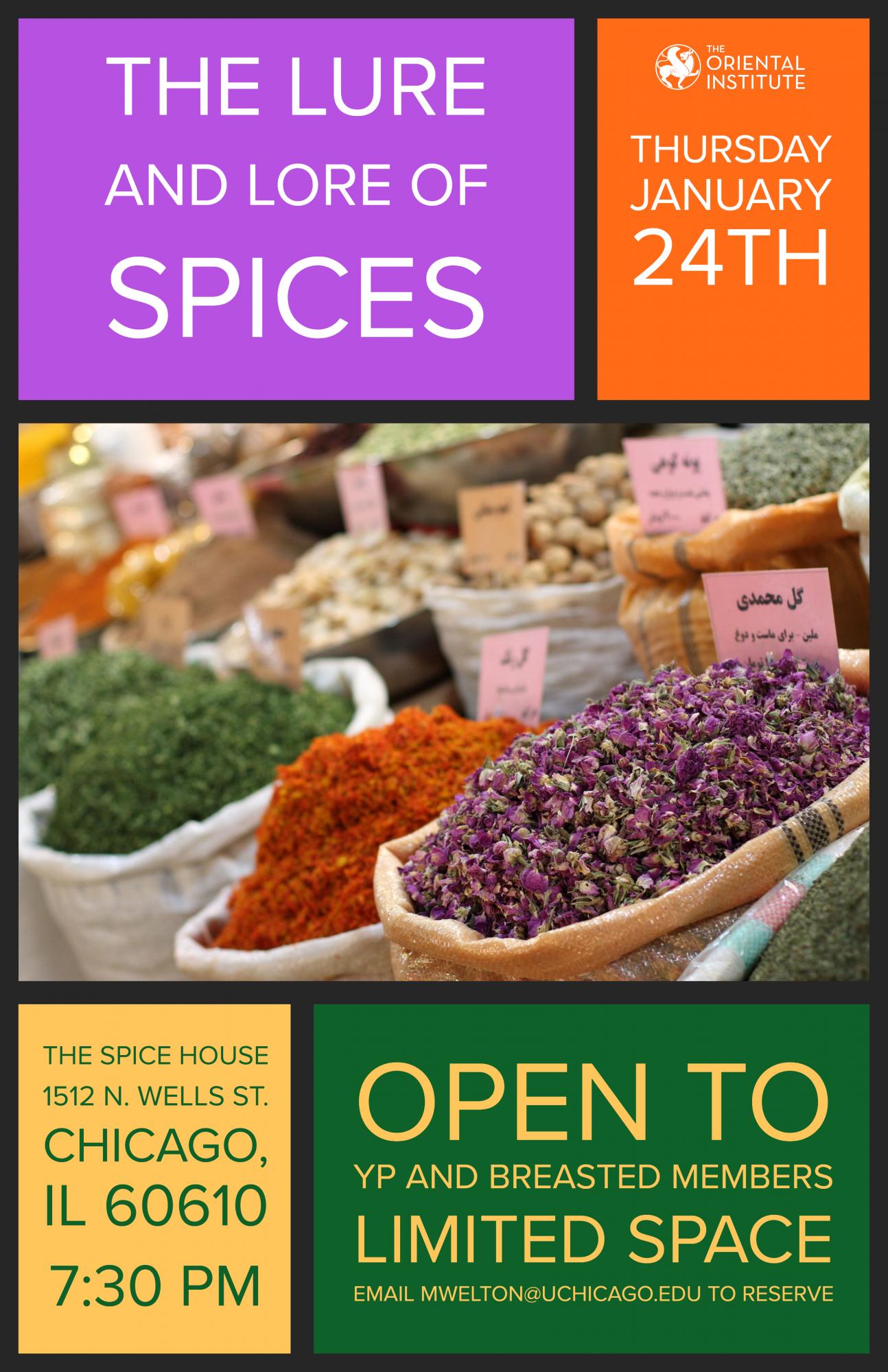 The Lure and Lore of Spices
Thursday, January 24, 2019
7:30 PM
The Spice House
1512 N. Wells St, Chicago
Join us as we examine Middle Eastern spices and delve into the ancient spice trade with a talk that includes a hands on exploration.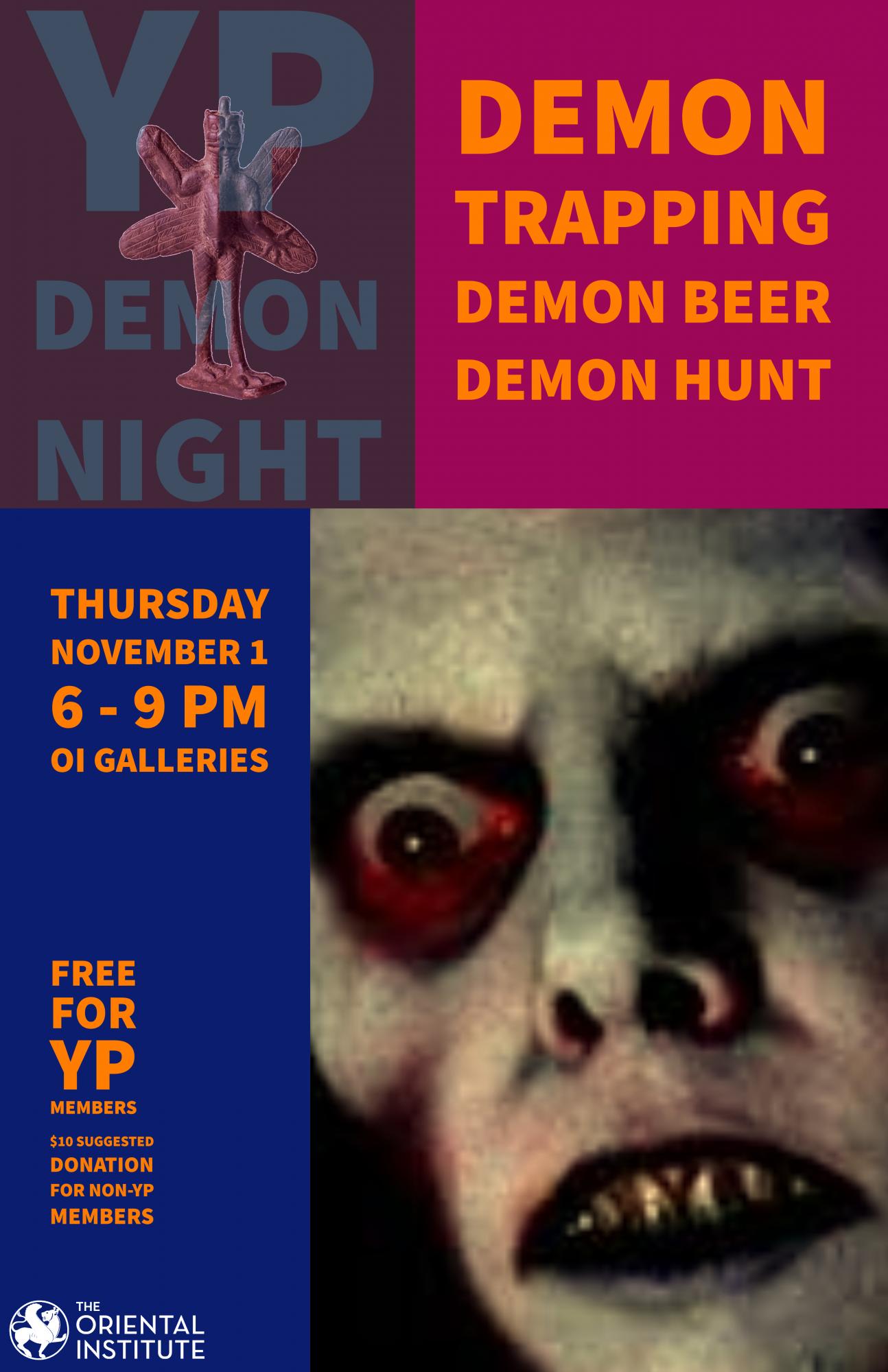 YP Demon Night
Thursday, November 1, 2018, 6 PM
OI
Join fellow Young Professionals for an evening hunting demons and tasting demon themed beers!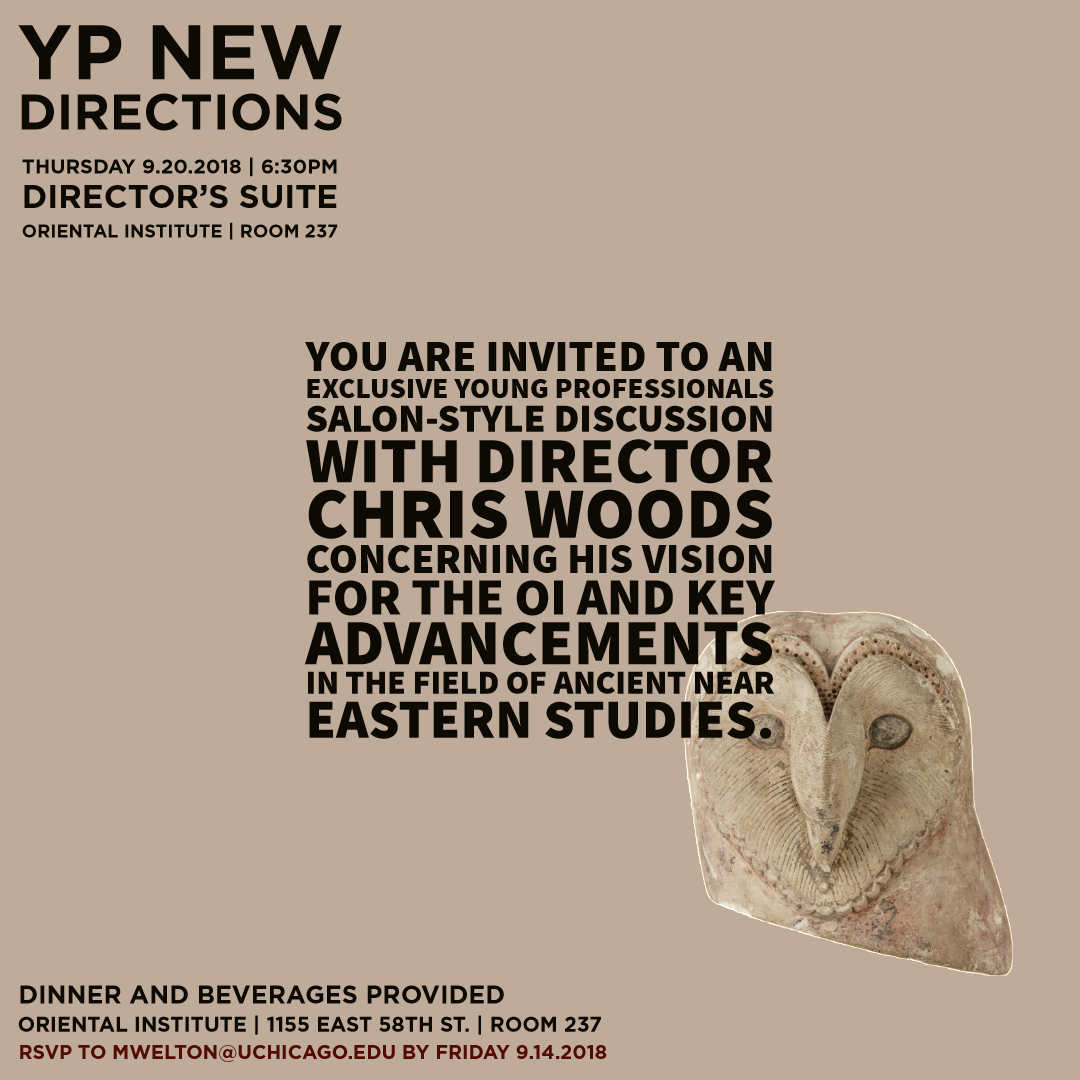 YP New Directions
Thursday, September 30, 2018, 6:30 PM
Director's Office, OI
Join OI Director Christopher Woods for a private dinner and discussion concerning his vision for the OI and key advancements in the field of ancient near eastern studies.
Wednesday, February 21, 2018
An evening of Ancient Music and Ancient Spells...
Join your fellow Young Professionals for a private seminar of the current special exhibition, "Book of the Dead, Becoming God in Ancient Egypt," with curator and Head of the Oriental Institute Research Archives, Dr. Foy Scalf.
Reception with live harp music performed by Dr. Tasha Vorderstrasse, University and Continuing Education Program Coordinator and Research Associate, begins at 6:00 p.m. in the Persia Gallery.
Thursday, May 18, 2017 *
2017 Oriental Institute Gala at Four Season Hotel
*Denotes ticketed/additional payment for events
Wednesday, February 15th, 2017, 6:30-8:30pm
Hittite Roundtable in the Oriental Institute's Director's Study
Join fellow YP'ers for an intimate dinner-discussion of the ancient Hittite language and culture with Theo van den Hout, the Arthur and Joann Rasmussen Professor of Hittite and Anatolian Languages and Executive Editor of the Hittite Dictionary Project, and Petra Goedegebuure, Associate Professor of Hittitology and Senior Editor of the Hittite Dictionary Project.  The earliest preserved member of the Indo-European language family, Hittite was written on clay tablets from c. 1650-1180 B.C. in ancient Anatolia - what is today modern Turkey.  The Hittites were a major force in the ancient Near East, at various times rivaling Egypt, Babylonia, and Assyria.  Come with your questions or just an interest in learning more about the Hittites!
Free Event. Limited to 15 participants. Registration required. RSVP to Jennie Myers by 5:00pm Monday Feb. 13 at jmyers1@uchicago.edu or 773-702-9513.
Thursday, October 16th, 2016
On Thursday, October 16th the Young Professional Leaders hosted their second annual fundraiser Beer & Wine through Ancient History: A Scavenger Hunt. We would like to thank all the sponsors, members and patrons that sold out the event and rose over $6,000 benefiting the Oriental Institute Museum Feature Exhibits.
Congratulations to our winning teams of the evening
1st Place: Andrea Dudek's Team
2nd Place: Murrelizzie
3rd Place (tie): Not My Forte and Cardinals Go Wes!
Special thank you to all our event sponsors
X  Marks the Spot $1,000+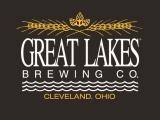 Super Sleuth $500-$999
Eagle Eye $250-$499