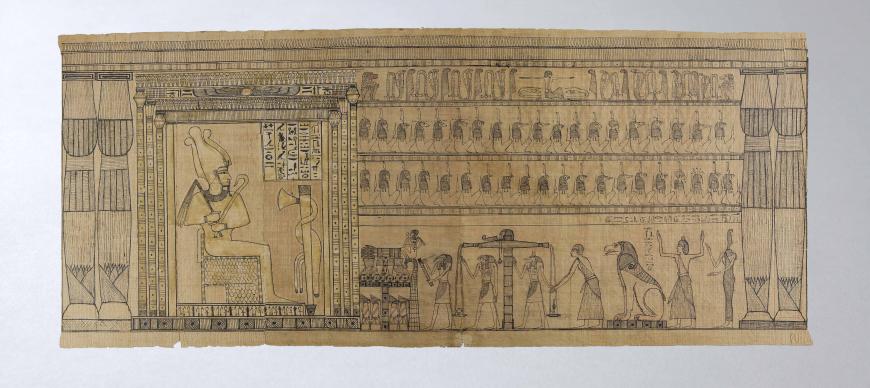 From Papyrus Milbank (E10486J), this illustration is associated with Book of the Dead spell 125.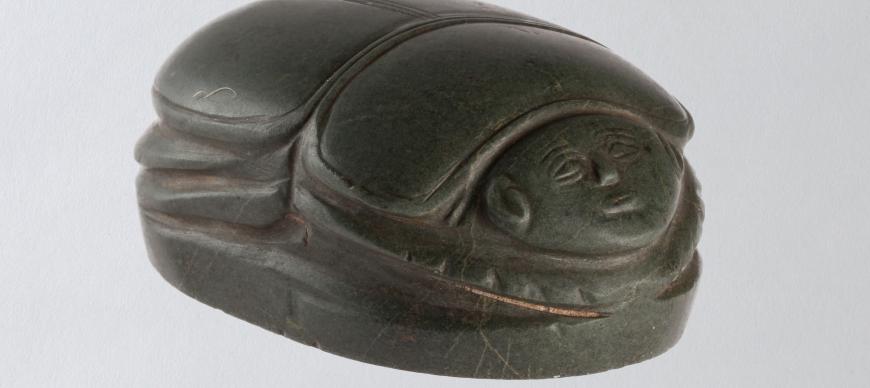 Inscribed with Book of the Dead spell 30B and a likeness of the owner's face to magically ensure only their good deeds would be recounted before the divine tribunal.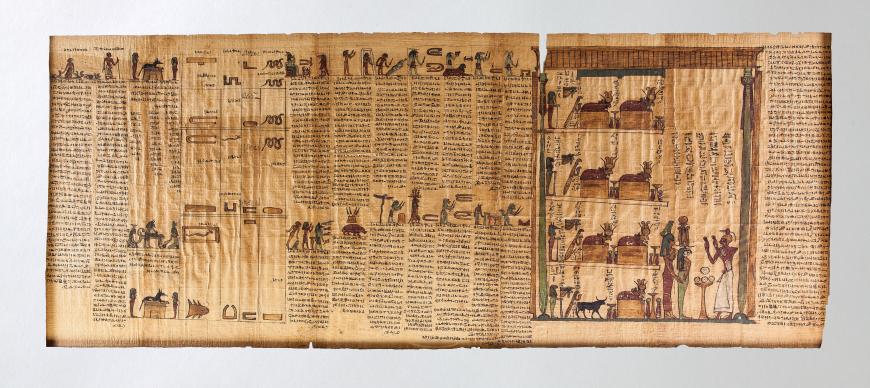 From the Book of the Dead papyrus of Nesshutefnut providing him with a guide to the mounds of the netherworld.
October 3rd, 2017 – March 31st, 2018
Members' Preview: Sunday, October 1st, 2017
The ancient Egyptian Book of the Dead is a series of magical spells that promised to transform any living person into an immortal divinity in the afterlife. This exhibit of more than 50 objects explores what the Book of the Dead was, what it was believed to do, how it worked, how was it was made, and what happened to it. The show features two spectacular Books of the Dead—one 41 feet long—which are shown in their entirely for the first time in nearly a century. A recreation of a burial with a rarely exhibited mummy shows how so many objects inscribed with the Book of the Dead literally surrounded the deceased, some spells being written on linen bandages, others on amulets that were placed on the mummy, yet others on bricks that were embedded in the walls of the burial chamber. The exhibit presents the newest research on the Book of the Dead, what it meant to the ancient Egyptians, and how through text and elaborate imagery, they sought to live forever as gods. A fully illustrated catalog edited by exhibit curator Dr. Foy Scalf accompanies the show.
There are a number of public and academic programs in connection with the exhibit. View our Special Exhibits Events and Lectures page for full details.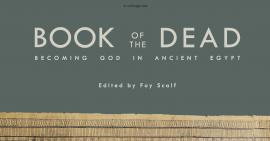 Available for purchase from the Suq and download from the Oriental Institute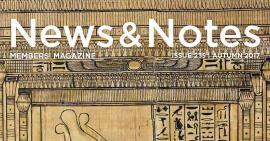 Museum article by Foy Scalf from Oriental Institute News & Notes Quarterly Newsletter, Issue 235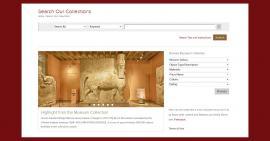 Browse materials in the Oriental Institute Museum Collections and Archives.