May 15-October 14, 2007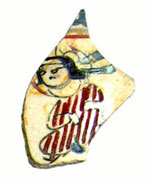 "Daily Life Ornamented: The Medieval Persian City of Rayy" presents the distinctive artistic traditions of Rayy, an Islamic city located at today's Tehran, renowned for its famous glazed ceramics and its prominent position at the crossroads of major trade routes in Iran. This little-known but important collection of ceramics dating to the 12th to the 14th centuries AD was excavated by Erich Schmidt in the 1930s. Most of the approximately forty-five objects have never before been exhibited. The objects are drawn from the permanent collections of the Oriental Institute Museum of the University of Chicago.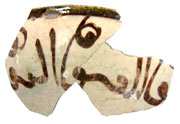 The exhibition approaches Rayy's ceramics as an archaeologist would, exploring ceramic innovations and enduring traditions. The artifacts are introduced by aerial photographs of Rayy that show the remains of the city with its citadel. The materials on display range from humbly etched cooking wares and brilliantly ornamented luxury vessels to lamps, but all reflect a fascination with decorating objects of everyday life. Included in the exhibit is a glazed vessel painted with human figures - a theme that most people assume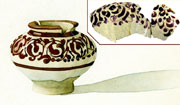 was forbidden in Islamic art. Detailed "Persian miniatures" displayed alongside the ceramics illustrate other aspects of the culture that made and used them, for the paintings show them in contemporary physical settings such as kiosks, houses, and palaces, being used by people wearing elaborate clothing and headdresses. Rayy's far-flung trade contacts are documented by elegant footed bowls from China recovered from the site.
The Oriental Institute Museum is located at 1155 East 58th Street, Chicago.  The Museum is open Tuesday, Thursday through Saturday from 10 a.m. to 6:00 p.m., Wednesday from 10:00 a.m. to 8:30 p.m., and Sunday from noon to 6:00 p.m.  Suggested donation for admission is $5 for adults, $2 for children.  For programs, call 773 702 9514.